IMPRINT
Contractor / Responsible for the content: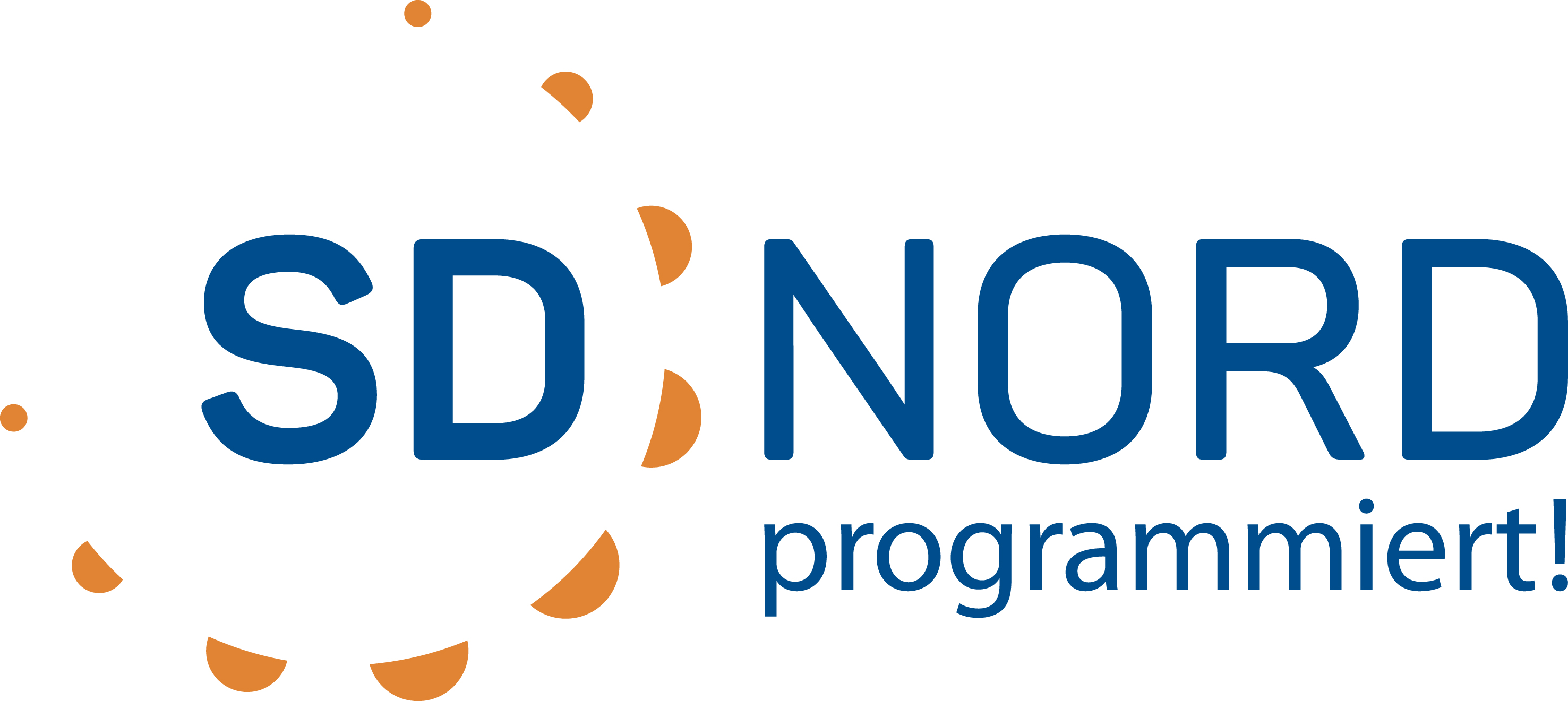 SDNORD Systeme & Dienste GmbH
Neptunallee 10
18057 Rostock, Deutschland
---
This system is hosted/supported in Germany by the following SaaS provider:
sdnord Systeme & Dienste GmbH
Neptunallee 10 / Building 206
18057 Rostock
Telephon: +49 381 4407-670
Telefax: +49 381 4407-671
http://www.sdnord.de
E-Mail: info@sdnord.de
Executive Directors:
Dipl.-Ing. Felix Jenak
Dipl.-Ing. Lars Löhner
Address: Rostock
Fiscal Address: Amtsgericht Rostock
Fiscal Number: HRB 9529
Ust-IdNr.: DE813793303
DATA POLICY
1. INTRODUCTION
The sdnord Systeme & Dienste GmbH (following "SDNORD") takes the privacy of visitors to the site ( You still have to enter the website! ) very seriously.
The collection, processing and use of personal data by SDNORD is therefore exclusively in accordance with this privacy policy and the relevant legislation on the protection of personal data and data security, in particular the provisions of the European General Data Protection Regulation.
Operator and responsible body in terms of data protection law is
sdnord Systeme & Dienste GmbH
Neptunallee 10
18057 Rostock
Amtsgericht Rostock, HRB 9529
E-Mail: info@sdnord.de
2. SUBJECT OF DATA POLICY
The subject of the privacy policy of this site are individual statements about factual circumstances of your application usage and your user data.
3. SURVEY OF PERSONAL DATA FOR INFORMATORY USE
(1) We collect and use the personal data provided by you with your knowledge only and only to the extent that this is necessary in the context of the application use.
These are:
Title, first name, name


Email addresses, phone numbers


Login-User Names


PAasswords for the Access.
(2)
We use cookies on our website to optimize the functionality and usability of the website. Cookies are small text files stored on your hard drive using your browser.
Cookies do not collect or process personal data. You can delete cookies at any time via the corresponding browser function or set them there, how your browser generally should proceed with cookies. However, we point out that in this case you may not be able to fully use all functions of our website.
These stored informations will be stored separately from any further information provided by us. Particularly, the data of the cookies are not linked to your other data.
4. DATA DISTRIBUTION TO THIRD PARTIES
(1)For the operation of our website, we cooperate with external service providers who process the data collected via our website on our behalf.
(2)In addition, we only pass on your data to third parties - including state institutions and authorities - if and to the extent that you have expressly consented to such disclosure or if we are entitled or obliged to do so by virtue of a statutory provision.
5.INFORMATION, CORRECTION, DELETION AND REVOCATION
(1)The customer has the right at any time to demand information about what data is stored about him and his vehicle, he can also receive informations about the origin of this data.
(2) If you have previously consented to the use of these informations, you may revoke it at any time.
(3) In addition, we undertake the process of erasing your informations as soon as its knowledge is no longer necessary to fulfill the purpose of the storage. In place of deletion is a locking, as far as deletion statutory or contractual retention periods preclude.
(4) All information requests, inquires over informations, correction, deletion and blocking of personal data or objections to data processing must be addressed to:
sdnord Systeme & Dienste GmbH
Neptunallee 10
18057 Rostock
E-Mail: info@sdnord.de
5. TECHNICAL AND ORGANIZATIONAL MEASURES
We maintain modern technical and organizational measures to ensure data security.
These are regularly adapted to the current state of the art.
6.CHANGES TO THIS PRIVACY POLICY
We reserve the right to change these privacy notices to reflect technical or legal changes.
We therefore ask you to visit this privacy policy regularly to find out about their current status.
Rostock, September 2019